How to keep your house cool in extreme heat
Jan 24, 2022 Juan Iglesias-Lopez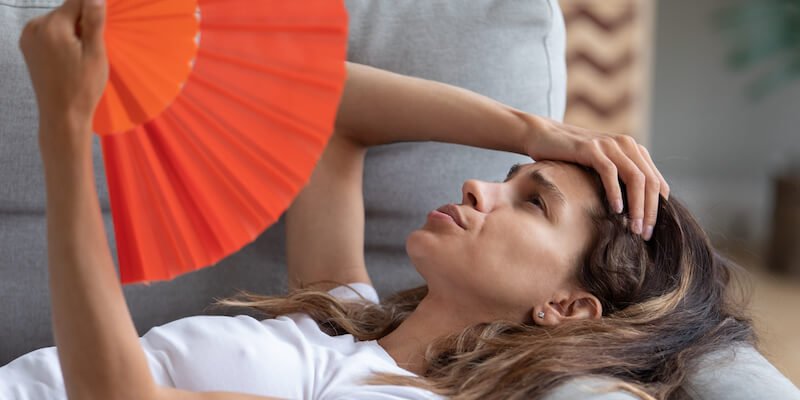 If you're an avid follower of your weather app or even if you're not, you've surely noticed that in the last few years you've lived through more heat waves than you expected.  Summers are getting hotter due to climate change.
Now during their summer season, Australia is warned of a  second heat wave approaching this coming week with temperatures above 40 degrees lasting several days. The government put out a health notice warning to stay indoors. 
Health Symptoms from Heat Waves 
It's best to adhere, like the Australian Government suggests, to stay indoors as much as you can. Hot temperatures can cause the following serious symptoms
Headaches

Skin irritation

Heat stroke

Dizziness

Dehydration

Vomiting
However, heatwaves can also contribute to a worse air quality, including the air indoors. Extreme temperatures increase the amount of ozone pollution and particulate pollution resulting in a build up of harmful pollutants in the air.
Additionally, the resulting droughts have led to an increase in forest fires which release carbon monoxide in the air. Higher temperatures and respiratory problems are linked, according to The CDC.  If our homes aren't ventilated properly, these pollutants can find a way to visit during the hot season and cause unwanted health symptoms. 
How to keep cool during a heatwave
Before the summer season hits, it's good to start thinking about how you can protect yourself and your home from a heat waves .
Install an Air Conditioner
Proper air conditioners are a necessity during a heatwave and are often running throughout the day. While you may already have an AC unit, you may want to consider installing more cost-efficient ones. AC usage amounts to around 29 billion dollars of the total electricity produced in the United States according to the US Department of Energy.

Today there are many models of AC that can help lower costs and save energy. Smart AC models allow you to control your AC units from anywhere and you can turn them on before you arrive home instead of leaving them to run.

Keep Window Open at Night
 As you are spending most of your days indoors, be mindful of the air quality that's circulating your home. During heatwaves, the air quality is affected as high temperatures contain higher concentrations of harmful airborne pollutants.
So, when the temperatures dip during the nights, it's a good opportunity to open your windows while you sleep. Fresh air is important for your physical and mental health. Leave windows open for at least 15 minutes for sufficient fresh air to enter and stagnant air to leave. Even if it's just a crack, a small opening can go a long way in creating a healthier home as studies have shown that indoor air can be up to 5 times as polluted as outdoor air. 
Bring in an Air Purifier
While leaving windows open is essential for at least part of your day, for all other times you can keep the air in your home clean with an air purifier. Air purifiers prevent harmful pollutants from passing through your home by trapping and filtering them out and will renew.
However it's important to choose the right purifiers that can effectively remove small harmful particles. Those with HEPA technology offer the best filtration. Fresh air has plenty of O2 and helps blood flow through your body leading you to relax. 
Utilize External Shading
Lastly, finding ways to shade your houses can add to the overall cooling effects. Planting trees is a creative and nice way to add natural shade around your home. or installing blinds and curtains especially in your sunniest rooms to prevent direct sunlight from coming through. 
Put Your Mattress on the Floor
Yes this may sound a bit extreme, but don't forget that warm air rises. By brining your mattress closer to the ground you have an easier time falling asleep in the heat.
Stay Hydrated
Staying hydrated during a heatwave is a lot harder that it may seem. We loose a lot of water through our sweat and even more so during a heatwave. Sweating is what cools the body and helps us maintain a balanced temperature. So, make sure that you are continuously drinking water throughout the day to stave off any symptoms of dehydration or heatstroke. 
Make your Air Conditioner Smart
Heatwaves should not be taken lightly, but the preparations can be made super easy. Whether you already have an AC unit or are deciding to buy a new one, making your AC smart will save you money and offer an effortless experience.
There are tools and technologies that can upgrade your old units. Sensibo Sky and Sensibo Air, for example, can connect any AC unit to the internet to easily control your AC from anywhere, and offers a range of other features like geo-fencing and advanced scheduling.
Having an air purifier with smart technology can also make preparations easier. Sensibo Pure is equipped with the best HEPA technology and has a built-in sensor that will trigger high filtering settings when air quality is low. So, whether you remember to filter your air or not, the Sensibo Pure can have it done for you. 
Take full advantage of your time indoors during the hot season as your cool homes become safe-havens. Having a way to control your air will save you a lot of money and energy and ensures when you step inside after smoldering weather, your greeting with cool and clean air. After all it's summer and you deserve to fully relax. 
Sign up & save on your first order!
Stay up to date on the latest sales, product releases & news
About Sensibo
Comfort on a Global Scale. Making homes more comfortable today to ensure our planet stays comfortable for generations
More from Sensibo
About the Author
Juan Iglesias-Lopez - Head of Customer Success
Juan Iglesias-Lopez is our head of customer success and local know-it-all. He is a source for knowledge on a number of topics and combined with his deep knowledge of the Sensibo product suite he is always focused on customer satisfaction.
About the Author
Ran Roth - Co Founder & CEO
Ran Roth is the co-founder and CEO of Sensibo. In leading Sensibo he has gained a wide range of knowledge about air conditioning systems, indoor air quality and the environmental impact of both. He strives to educate and improve the lives of millions by providing accurate and captivating information while providing products that implement greener initiatives while improving comfort.