Apr 24, 2023 Shopify API
Sensibo Launches Sensibo Airbend: Smart HVAC and Air Quality Management platform For Educational Facilities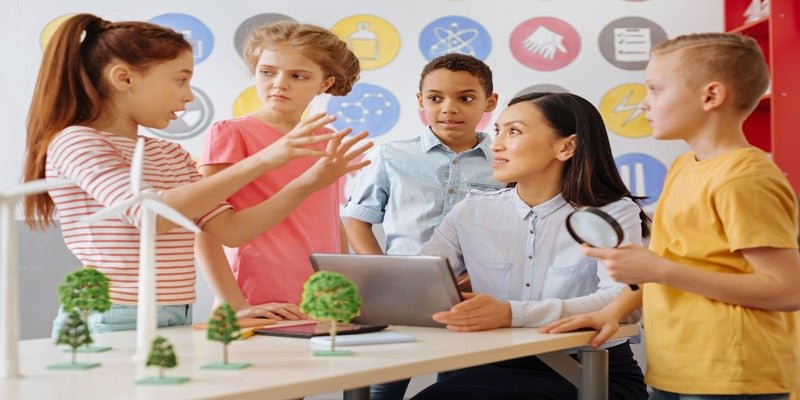 Tel Aviv, April 24, 2023 - Sensibo, the leading Climate Tech company combining smart ACs with a more sustainable world, launched on Earth Day 2023 Airbend, a new software allowing educational facilities to manage air conditioning and air quality monitoring devices in bulk, reducing heating and cooling costs, while ensuring healthy air quality for students and pupils. Sensibo Airbend can lead to savings of over 40% on energy bills by optimized monitoring and management of all ACs and air quality monitors in the school, alongside increasing health, focus, comfort, cognitive ability and more.
Sensibo Airbend is a powerful and smart AC and air quality management solution that allows educational facilities to take control of their energy usage and classroom air quality to reduce their operational costs, increase test scores, attendance and attention span while helping them meet their sustainability goals. Awareness towards the effects of poor air quality and high temperatures affecting students' ability to learn has come to light in the last few years. Research has shown that indoor air quality is up to 5x worse than outdoors; Yet harmful contaminants like CO2, PM2.5, and TVOC continue to go unmonitored in classrooms affecting health, attendance, and attentiveness.
Airbend allows school managers to remotely manage all of their units and set smart rules and parameters to optimize AC usage and air quality in individual class rooms, keeping students comfortable, while reducing energy consumption. Classroom air quality monitors detect unhealthy classroom air and instruct staff to improve classroom ventilation by activating air purifiers or even by simply opening a window. Leveraging Sensibo AirBend can alert teachers and relevant parties to polluted classrooms. Using artificial intelligence, sensors and data, the system then gives actionable insights and steps to reduce pollutants. In addition, Airbend can automatically turn on the rooms' AC units to fan mode to circulate and filter the air, instantly improving the rooms' air quality.
Educational facilities are always looking for ways to keep their students focused, healthy, and comfortable. Recent studies show that Improved air quality in classrooms has demonstrated an increase in test scores by 14%, increase attendance by 11% (classrooms with better air quality yield fewer sick days) and a 20% increase in attention span longevity. In addition, running air conditioners when classrooms are empty or teachers  misusing ACs when they're in the room, lots of energy waste occurs due to AC mismanagement, leading to unnecessarily high energy bills.
Inefficient, "dumb" school AC units draw a sizable amount of energy, emitting Co2. Educational facilities spend 50% of their energy consumption on heating and cooling with dozens, if not hundreds of units under their control, a comprehensive HVAC management solution can make all the difference for energy use optimization. Now, Sensibo offers a unified platform that allows educational facilities to manage all their devices from one centralized dashboard, reducing emissions, reaching ESG goals and saving money in the process.
"For ten years, we have worked hard to promote our vision of Beyond Air Con for the private home, helping more than 200,000 homes save energy and the climate worldwide", said Ran Roth, CEO and Co-Founder of Sensibo. ",On Earth Day 2023, we are launching Sensibo Airbend for educational facilities which will help the education industry manage the energy consumption of their AC units and classroom air quality with insights, data, sensors and AI along with improving the climate experience and learning for students".
For further information please contact
Mira Marcus | PR, Sensibo | mira@sensibo.com
Sign up & save 10% on your first order!
Stay up to date on the latest sales, product releases & news
About Sensibo
Comfort on a Global Scale. Making homes more comfortable today to ensure our planet stays comfortable for generations
More from Sensibo
About the Author
Ran Roth | CEO & Co-founder
Ran Roth is on a mission to better the world by bringing smart sensing & AI to indoor climate & air quality. With more than a third of the world total energy going into cooling and heating and with airborne viruses and pollution on the rise, Ran has committed to bring a fresh data driven IoT approach to the fields of HVAC & IAQ.
About the Author
Joey Mezistrano -Product Manager
Joey Mezistrano is Product Manager at Sensibo.