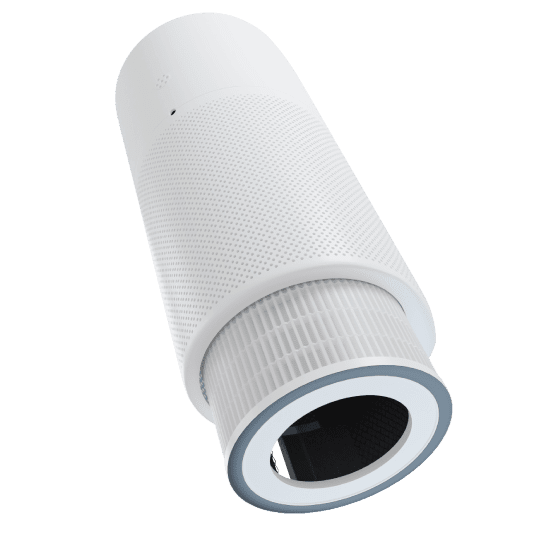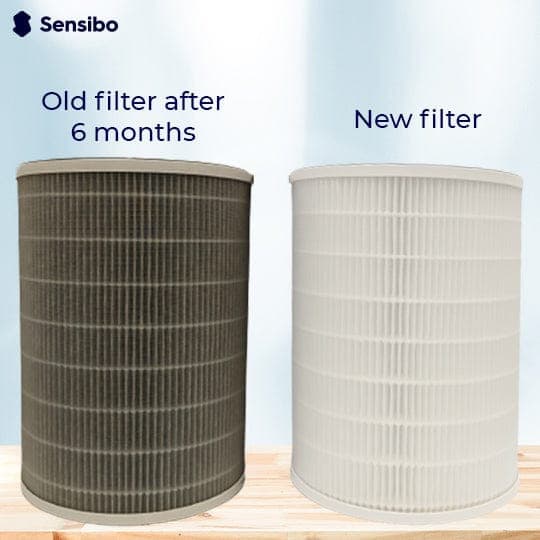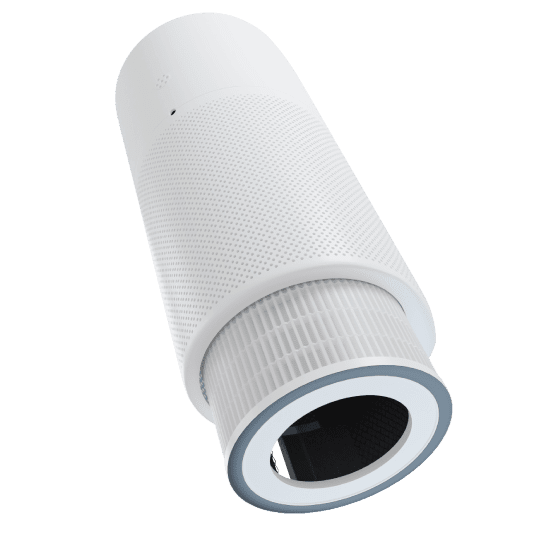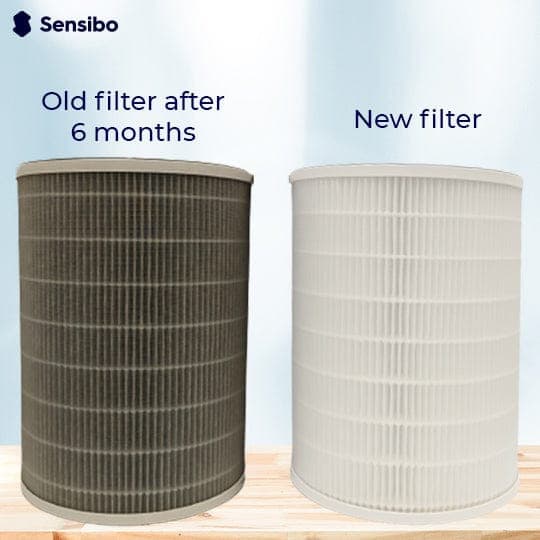 Filters for Sensibo Pure
One filter delivered to you every 6 months
$4.99
/ month

billed yearly

($59.88 / year)
View full details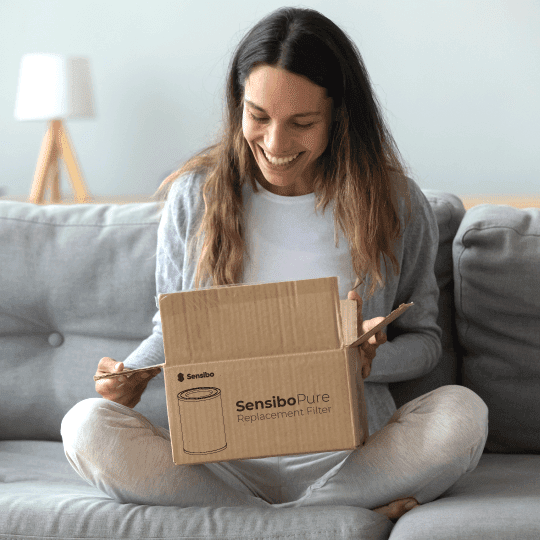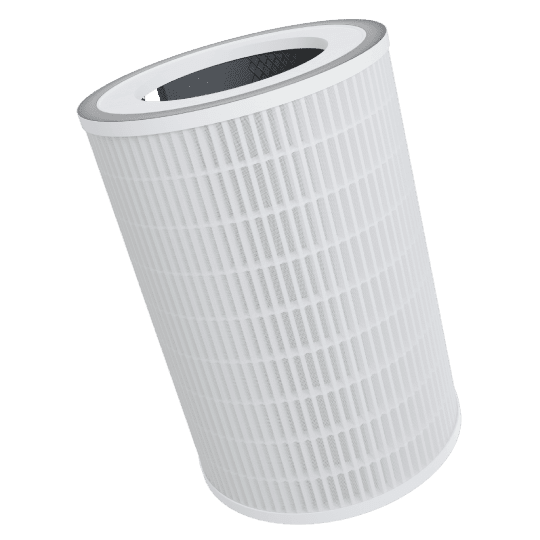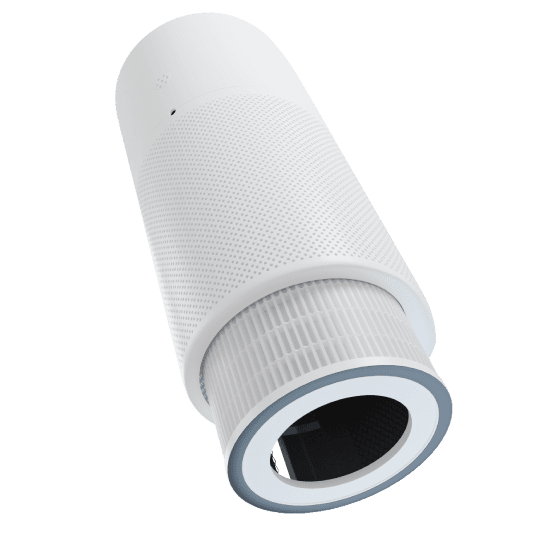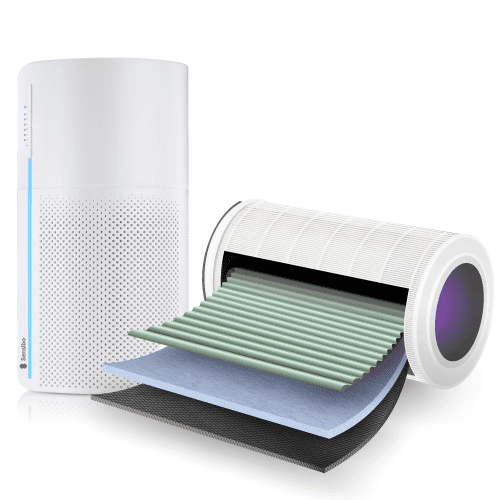 Upgrade your indoor air quality with Sensibo Pure Filters, the ultimate solution for clean and fresh air. Designed with advanced airflow technology and precision engineering, Sensibo Pure Filters are specifically tailored to work seamlessly with Sensibo Pure air purifiers, creating a powerful combination that transforms every room in your living space into a haven of pure, pristine air.
Key Features:
High-Efficiency Filtration: Sensibo Air Purifier Filter features a multi-layered filtration system that effectively captures and removes airborne pollutants. With a combination of a pre-filter, a True HEPA filter, and an activated carbon filter, these HEPA filters capture up to 99.97% of particles as small as 0.1um. Breathe easy knowing that allergens, dust, pet dander, pollen, mold spores, smoke, and even odors are filtered out, leaving behind only fresh, clean air.
HEPA Filter: The True HEPA filter is the core of Sensibo Pure Filters, ensuring exceptional air purification performance. This high-grade high efficiency particulate air filter eliminates microscopic particles, such as bacteria and viruses, ensuring a healthier environment for you and your loved ones. It's perfect for individuals with allergies, asthma, or respiratory sensitivities, as it provides relief from indoor pollutants that can trigger respiratory issues.
Activated Carbon Filter: Sensibo Air Purifier Filter is equipped with an activated carbon filter that effectively traps and neutralizes odors, chemicals, and harmful volatile organic compounds (VOCs). This helps eliminate unpleasant smells from cooking, pets, and household chemicals, ensuring a fresh and inviting atmosphere.
Easy Installation: Installing Sensibo Pure Filters is a breeze. Simply open the air purifier's cover, remove the old filter, and replace it with the new Sensibo Pure Filter. The filters are designed to fit precisely and securely, ensuring optimal performance and preventing air bypass. Regular filter replacements are essential to maintain the air purifier's efficiency and prolong its lifespan.
Filter Life Indicator: Sensibo Air Purifier Filter feature a convenient filter life indicator that lets you know when it's time to replace the filter. The indicator monitors the usage and notifies you when the filter reaches its maximum capacity, ensuring you never miss a filter change and always enjoy clean air.
Certified Quality: Sensibo Pure Filters are rigorously tested and certified to meet strict industry standards for air filtration performance. The filters undergo comprehensive quality checks to ensure their efficiency, reliability, and durability, giving you peace of mind and confidence in their performance.
Don't compromise on the air you breathe. Subscribe to Sensibo Pure Filters and experience the difference in air quality.

Create a healthier and more comfortable living environment by removing harmful pollutants and allergens from your indoor and air purifiers.

Enjoy the benefits of fresh, clean, air purifier, with Sensibo Pure Filters – your solution for pure air purifier filter perfection.

Please note: Sensibo Pure Filters are compatible only with Sensibo Pure air purifiers and are sold separately.